We teach classes in
an art gallery because
Classes are Tuesdays 6:30-7:30pm, Thursdays 6:30-7:30pm, and Sundays 2-7pm
"Thank you so much for this [shirt] class and for all the knowledge you have shared. I already have several more patterns to try!"
See you soon,
Michele
Click on the class title for a description of each class. Press Click to Register to sign up, or check our calendar page for dates!
**Please note: class registration closes 24hrs before each class.
If you wish to attend a class that has closed registration, please call or email
to find out if there is space in the class. Thanks!**
Where do I get materials I need for class?
Most of the beginning sewing classes only require you to bring a notepad & pen to take notes.
However, a few of the classes to require student purchase of materials. those materials are highlighted in GREEN.
We suggest signing up for store discounts and shopping around for the best deal on all items. Here are a few helpful links to sign up for coupon offers and special promotions.
We like to save money, and we think you do too!
NEW! HISS Studio Partners with Colorado Fabrics!
(Previously Denver Fabrics)
HISS Studio and Colorado Fabrics have joined forces to help you get the most out of your sewing! When you sign up for and complete one of the classes at HISS Studio, you will receive a 20% off coupon for use at Colorado Fabrics! Have a friend who is thinking about taking a class? Pick up a HISS Studio flyer when you visit Colorado Fabrics and pass it along to them for 15% off their first class!
We support local business and hope you will too with this great pairing!
HISS Gift Certificates now Available!
Are you a "Newbie"? Start Here!
Be in the Know and save some Dough!
Join our Mailing List, and be the first to know about
new classes, specials, and discount packages!
Beginner Sewing Skills
Have a sewing machine you inherited, or haven't used in a really long time? Have taken a few classes before but need a refresher? Start here and get the basics for your skills foundation.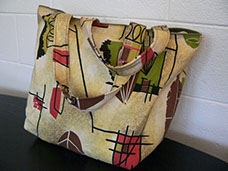 Classes that make good sets if you are looking to expand your knowledge with several classes
Learn about fabrics
How to use Patterns
Cutting out your fabric
Seams
Edge finishes
Pressing 101
Sewing Machine Basics
Know your Tools
Pressing 101
Fasteners
Buttonholes 101
Zippers 101

Visit us Directly on Eventbrite!
Check out our classes on DABBLE Denver!